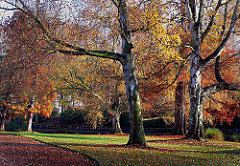 Kia Kaha, Christchurch, and New Zealand
Kia Ora,
It is with sad hearts that we write this message today.
On Friday we witnessed, as the Prime Minister put it, one of New Zealand's darkest days. The attack on the Christchurch Muslim community was a terrorist act. It was horrific and has shaken our country to the core.
Our deepest sympathies are with the victims, their families, Christchurch's Muslim communities and everyone who was affected by this tragedy.
Please look after yourselves and each other. Seek out support if you, or someone you know, needs it. We will make ourselves available if you want to talk, or in New Zealand, you can call or text 1737 anytime, day or night, to talk to a trained counsellor. This service is part of the National Telehealth Service.
There are a number of funds set up to help the victims, and we list a few below.
https://www.launchgood.com/christchurch
The Launchgood campaign is on a Muslim-owned platform, and is Muslim initiated.
https://givealittle.co.nz/cause/christchurch-shooting-victims-fund
Kia Kaha is a Māori phrase encouraging strength or confidence, and often translated as "Stay Strong".
And so we say:
Kia Kaha – Stay Strong, and as-salamu alaykum – Peace be Upon You.
In sorrow,
Kelly Buehler & Norman Cates
Co-Chairs of CoNZealand