A few notes:
* You must be either an Attending or a Supporting member of CoNZealand to vote in site selection.
* You will be able to pay the advance membership fee online.
* Ballots will be accepted either by postal mail or via email.
Full details will be on the website above when the ballot is published. Any other immediate questions can be asked at 
siteselection@conzealand.nz
.
2022 Worldcon Voting
The bidding deadline has now passed, and the ballot is being finalised.
Downloadable and printable versions (A4, US letter) of the ballot will be available here with instructions on how to postal vote, including payment instructions.
Copies of the ballot will also be distributed with PR3.
Instructions for voting at the Convention, in person and via carry-in votes, will also be provided.
Please stay tuned, we thank you for your patience.
2022 Worldcon bids
These are the bids for organising Worldcon in 2022.
Chicago, USA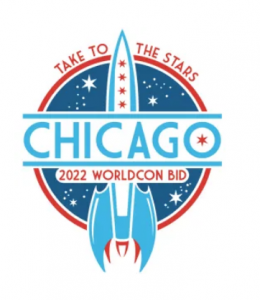 Chicago in 2022 Bid Confirmation letter
Chicago in 2022 Facility Letter of Agreement
Jeddah, Saudi Arabia

Jeddicon 2022 Bid Confirmation letter
Jeddicon 2022 Facility Letter of Agreement
Jeddicon 2022 Facility Letter of Agreement (English translation)